Make your parties legendary with Perfect Drink.
Recreate your favorite cocktails at home.
1
Tell Perfect Drink what you have
What do you have in your liquor cabinet? Enter these items into the app to discover new drink recipes.
2
Choose a recipe
Martinis, vintage, seasonal, or tropical? Explore 400+ recipes.
2
3
Just pour!
No measuring. Simply pour an ingredient until you hear "ding"
4
Shake or stir
Perfect Drink's built-in timer tells you how long to shake or stir your drink for perfect dilution and chill.
4
Enjoy perfectly-crafted cocktails made by you!
"I love the over pour feature; when you over pour one ingredient it automatically recalculates your other ingredients to ensure you still have the perfect drink! LOVE THIS!"
"Coolest gadget in our house for entertaining! Very easy to setup and use. It has all the classics and you can add your own concoctions to the mix. ...It will even accommodate a large pitcher for making sangria and punches."
Perfect Drink
Smart Scale + Interactive Recipe App
400+ Recipes
Developed and tested by mixology pros. (Or add your own concotions.)
Serving Sizes
Choose from a half serving to a pitcher. Perfect Drink auto scales the recipe.
Overpour? Don't worry!
Perfect Drink recalculates to ensure your cocktail is perfectly proportioned and tastes great.
What's In Your Cabinet?
Forgot to stock the bar? Record ingredients on hand to discover what drinks you can make right now.
Shopping List
Choose the drinks you want to make. Perfect Drink builds a shopping list.
Precision
Proper proportions make or break a drink. With Perfect Drink, the result is delicious! Every. Single. Time.
"I LOVE THIS THING!!!!!!!!! If you like to make drinks and entertain you MUST get this!! It is soooooooooo cool with how you can add drinks and make your own, download recipe packs, the app is truly endless."
What do you want to make today?
Dos Besitos
Blended Margarita
El Camino
Jalisco Stroll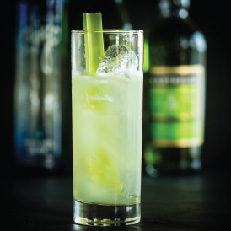 Loop Tonic
Mexican Martinez
Aphrodisiac Margarita
Barbadian Gin Punch